In grid view, select Control System->Device Location. Within this view you can delete a single DALI device, or multi DALI devices which all have a "comms error" status. You cannot delete multiple devices that do not have comms error. You must delete them one by one.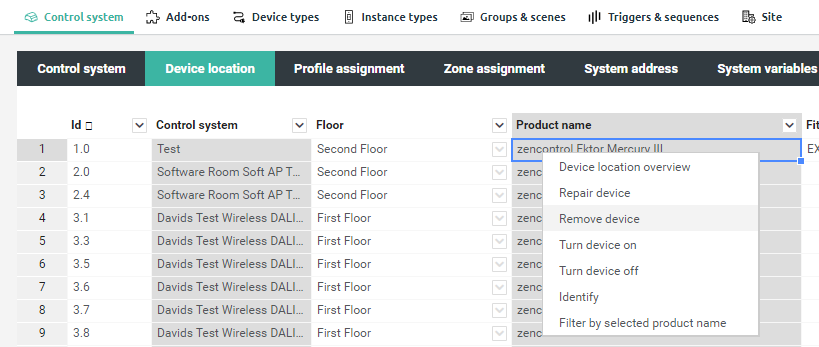 Left clicking on the row number or right clicking on a cell will bring up a menu allowing you to delete a DALI device
You can Multi-select lines to delete more than one DALI device, if the device has a "comms error"
If a device is deleted, but still appears physically on the DALI bus, the device will reappear after the next sync.
If you are deleting more than one device at a time, you will need to confirm that you understand what you are doing.