This article discusses the day-to-day use of the Onsite Planview. For assistance in making modifications, see additions and alterations.
These instructions assume that you have plans downloaded within Onsite (see: Setup).
Overview
The Onsite Planview is an interactive floorplan view of your building, which presents all zencontrol-controlled assets within the context of your site and allows for simplified control and analytics.
The planview can be accessed by clicking on the "Plans" entry in the navigation bar.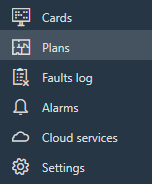 Note: if the Planview fails to open, it may be that the required components have not
been installed. See Setup for more information.
Once loaded, you should be presented with a scaled-out view of one of your site's floorplans. The following example has the key components labeled: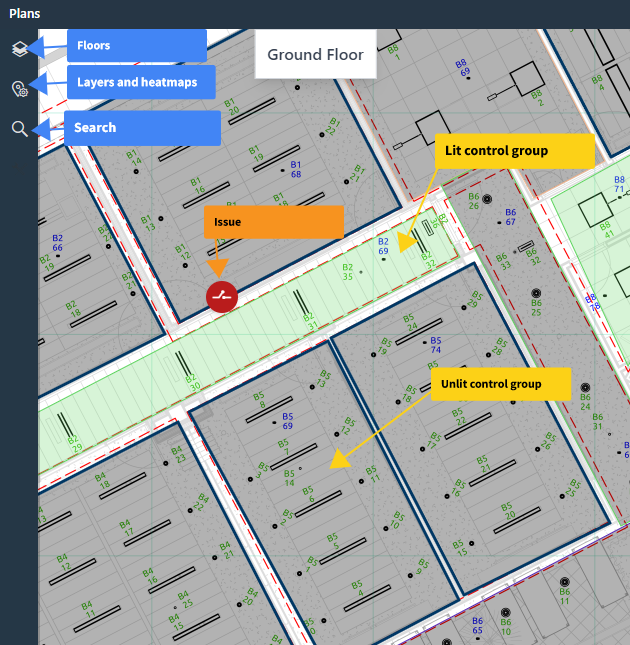 Issues are visible at all levels, but zooming in further (using the mouse scroll wheel or the plus [+] key on your keyboard), we can see the individual markers which represent monitored and controlled assets: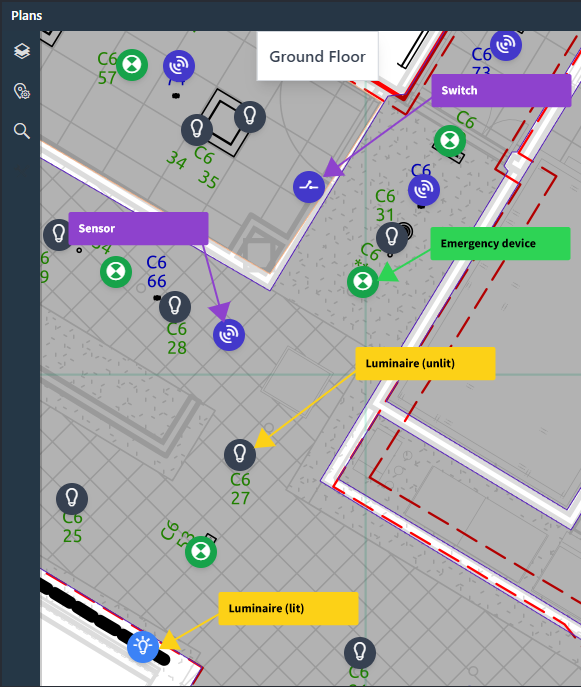 Device detail
Click on a marker to reveal the detail pane on the right side of the screen. The detail pane will show more information for the devices which have been assigned to that marker. The currently-selected marker is signified by a halo: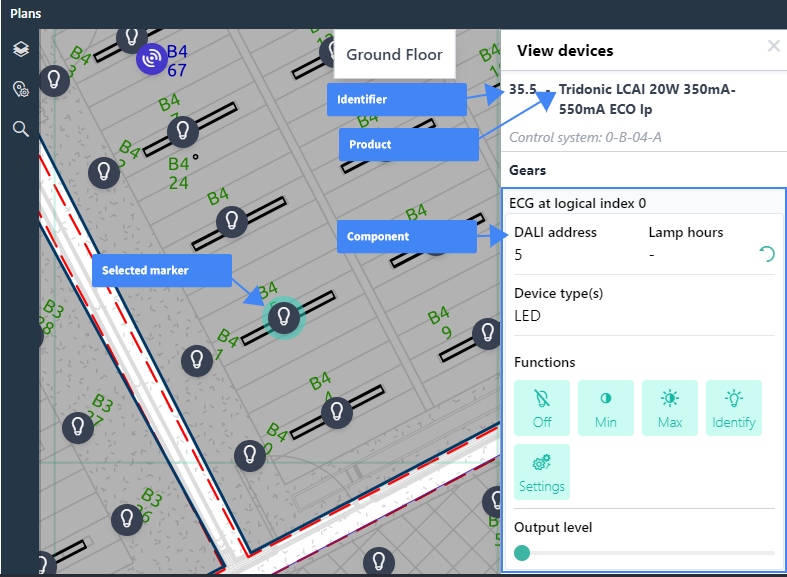 Group detail
Click on a group polygon to reveal the detail pane for that group. If the group has linked groups, multiple will be selected - if this wasn't your intention, click again on the desired group to select just it.
Hold the [CTRL] key on your keyboard and click to select or deselect additional groups. All selected groups will receive the commands sent by the function buttons.
If a group has scenes commissioned, those scenes will be available for selection under the Scenes heading within the details pane.
Layers and visualisations
Layers and visualisations can be toggled within the Floor Settings menu. Visualisations offer a high-level overview of the state of the building in an intuitive heatmap: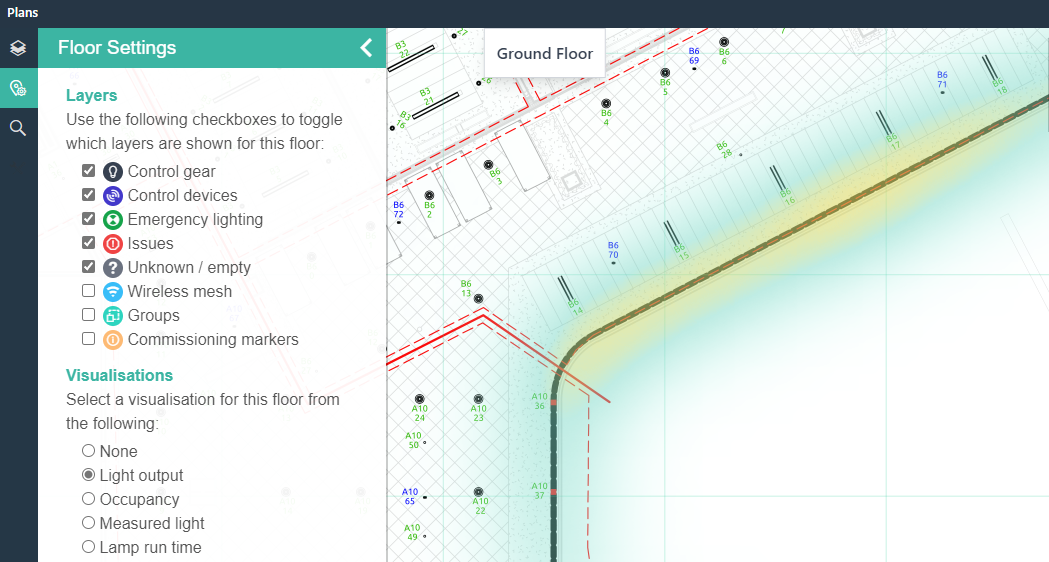 Light output: The current output setpoints of the lighting fixtures
Occupancy: Occupancy. Currently this is instantaneous (with the most recently triggered having the highest weight).
Measured light: Lux as measured by light sensors throughout the site.
Lamp run time: Lamp time, scaled across the floor from the longest-run to the shortest.