This article covers setup of Onsite Planview. For general day-to-day usage see Onsite Planview usage. For a guide to making modifications, see additions and alterations.
Building the planview
To bring the planview into the Onsite software, the plans should first be tiled using the zencontrol cloud by following the instructions for the cloud Planview. Any devices and groups which are configured using the cloud's planview editor will be reproduced in the onsite tool, so all of the planview commissioning can be done here on the cloud and later downloaded.
Downloading the plans
The completed plans can be downloaded from the "Cloud Services" tab within the Onsite tool. This process requires internet access:
1. Authenticate by clicking "Start" and logging in using the your zencontrol cloud account.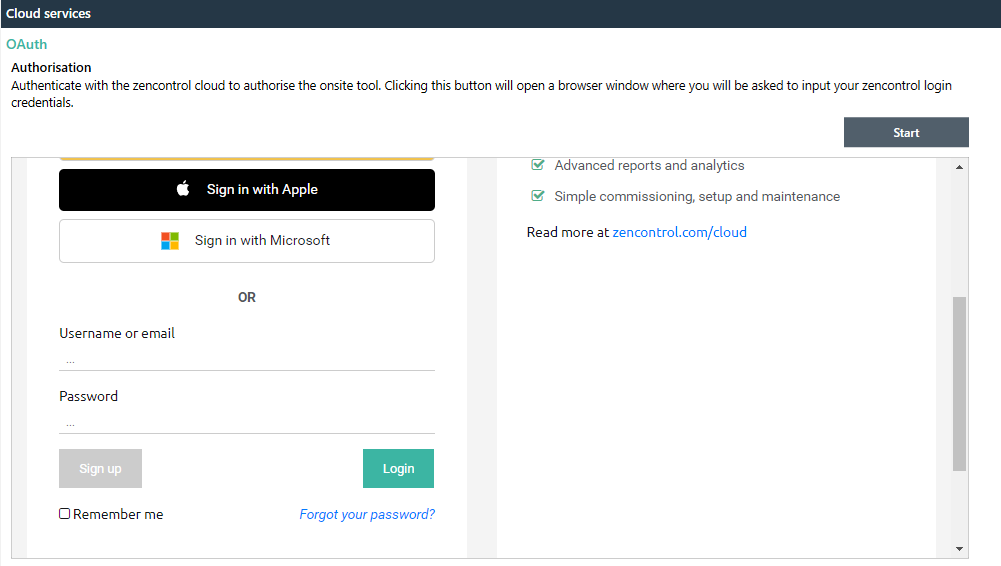 2. Select "Start" for the Download site plans task

The task will take some time to complete, and will report its progress via a progress bar and console. Once complete, a "Plans" tab will appear in the left-side navigation menu.