Schedules can be accessed for a site by navigating to the dashboard for a site and clicking the Schedules link. It can also be accessed using the schedules link in the sidebar.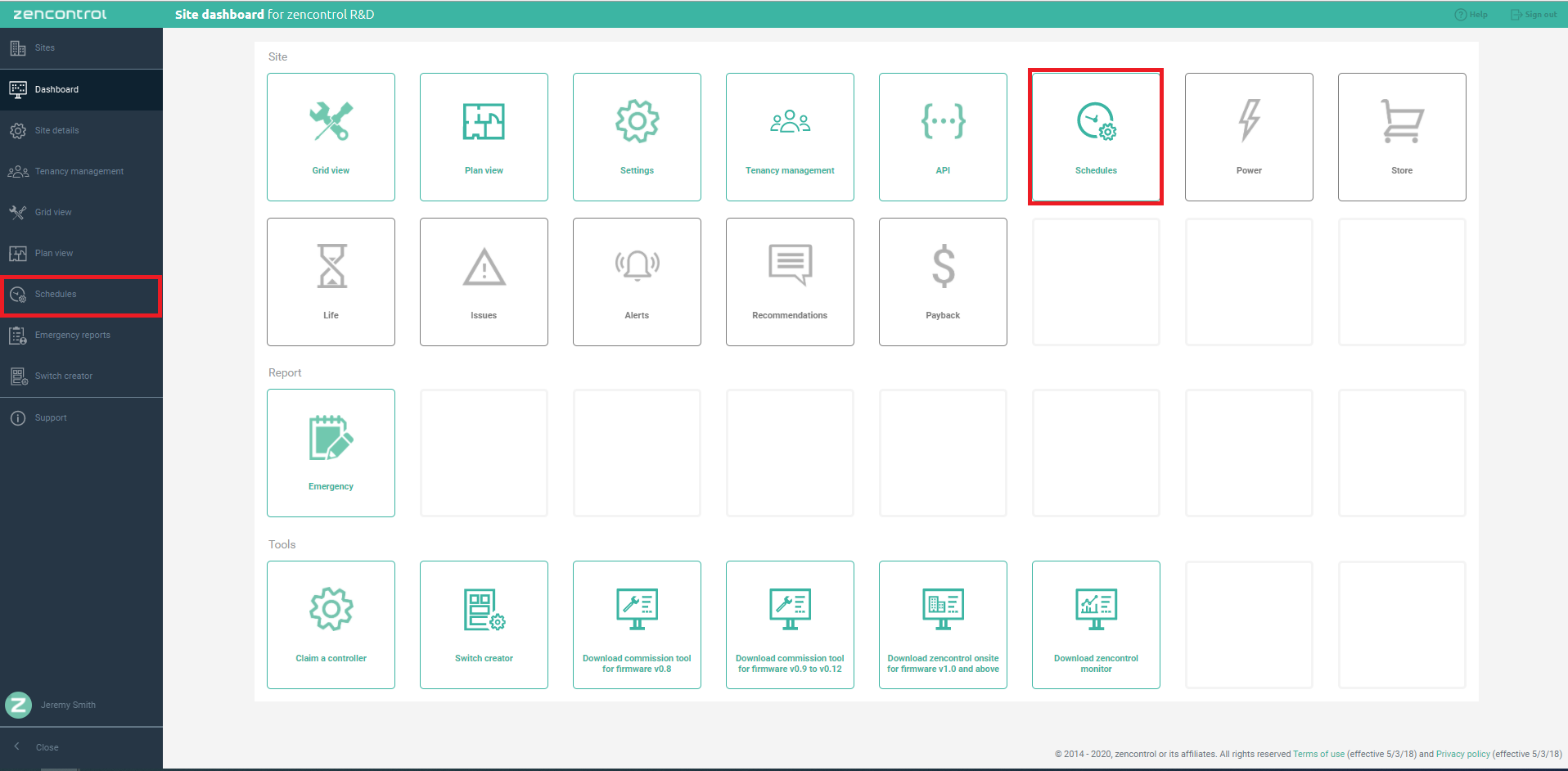 Schedules are sequences that are triggered at specified times on the given target. Sequences can be created from the commissioning grid. Only sequences that have a view or edit visibility will be available in the schedules page. There are also profile schedules in the schedules page that can be set.
A schedule can be created by selecting a control system from the dropdown of the blank row that the schedule should be run on. This will affect what target can be selected for the schedule. Once created the details for the schedule can be edited to suit your needs.
The target is what will be used for the actions in a sequence when it is ran. The target can be a broadcast target for the entire control system, a group of devices or a particular address of a device. The sequence is what actions will be executed when the schedule is ran. The rest of the fields are for configuring when the schedule will be ran.