If you are experiencing controllers that are not returning back to the cloud from a firmware update request, it could be due to the following conditions.
Controller products released with the initial firmware version between 1.1.0.x-1.3.21.x or 1.4.1.x-1.4.16.x have an issue with their bootloader getting stuck when the controller has a secondary DNS entry recorded.
You can find your controller's initial firmware via the Control system overview page.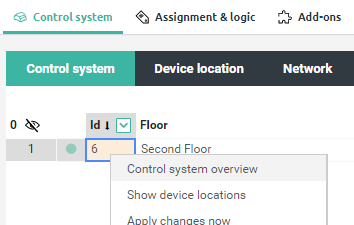 Scroll to the bottom of the control system overview page for the first Firmware version changed entry.

If this is the case, you should check the last Network changed entry at the top of the same page to see if the controller has received a secondary DNS entry from DHCP server or check your DHCP server settings.

If your controller has both the above mentioned issues; you can continue getting firmware updates by either updating the DHCP server to only report one DNS entry or set a static IP for the controllers in question.
If you have controllers offline due to being stuck in the bootloader, you can solve this via the following:
1. Turn off the site Upgrade preferences option under Site details -> Settings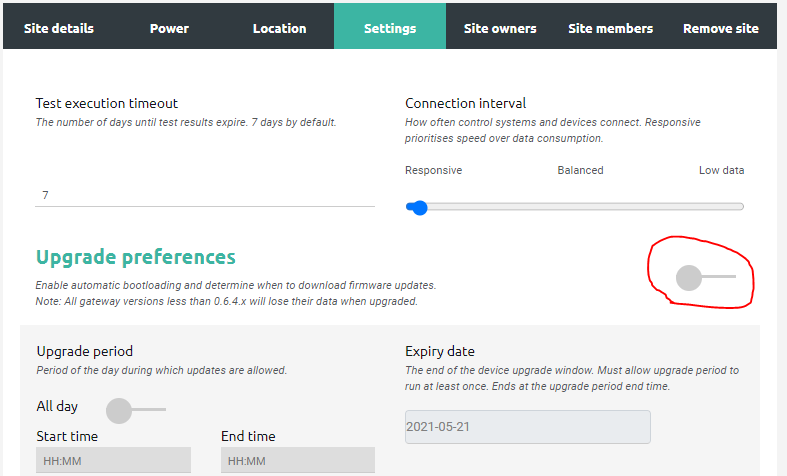 2. Disconnect the ethernet cable from the controller(s) that are stuck.
3. Power cycle the controller(s) that are stuck.
4. After 10 minutes, reconnect the ethernet cable to the controller(s).
5. If you do set a static IP, please ensure it is outside the DHCP IP pool to avoid conflicts. Once your controller is back online, you can set the controller's network settings to static.

Once the controller has reconnected to the cloud with the new network settings, you can proceed with updating the controller's firmware.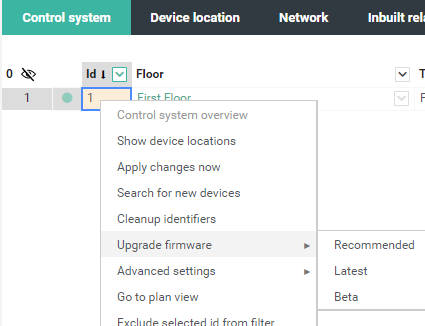 Once you have confirmed the controller can successfully upgrade, you can re-engage the site settings Upgrade preference option if you prefer.
Please note: this DNS fix is required for the life of the controller since the affecting code can not be updated outside of the factory.