Fitting types are icons, labels and descriptions that you can assign to different components of the buildings lighting infrastructure. Fitting types are used to show a visual representation of a lighting type on the plan view.
For example.
D1 might refer to a halogen downlight
D2 might refer to a LED downlight
F1 might refer to a fluorescent batten
LS1 might refer to lighting schedule type 1
To create a fitting type go to Site -> Fitting type and type a new label, or select an icon from the dropdown.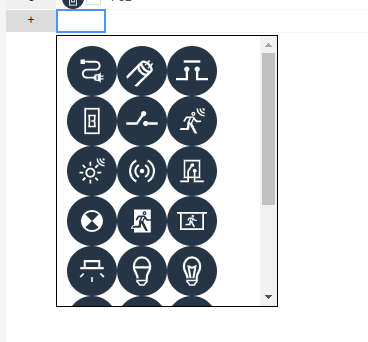 Fitting types can be assigned to device locations for display in plan view, to assign them go to Control system -> Device Location and select a fitting type from the dropdown.