In grid view, select Site -> Floor. Within this view you can add and remove floors.

After creating a floor the order can by changed by clicking on one or more row headers and clicking and dragging the row header around.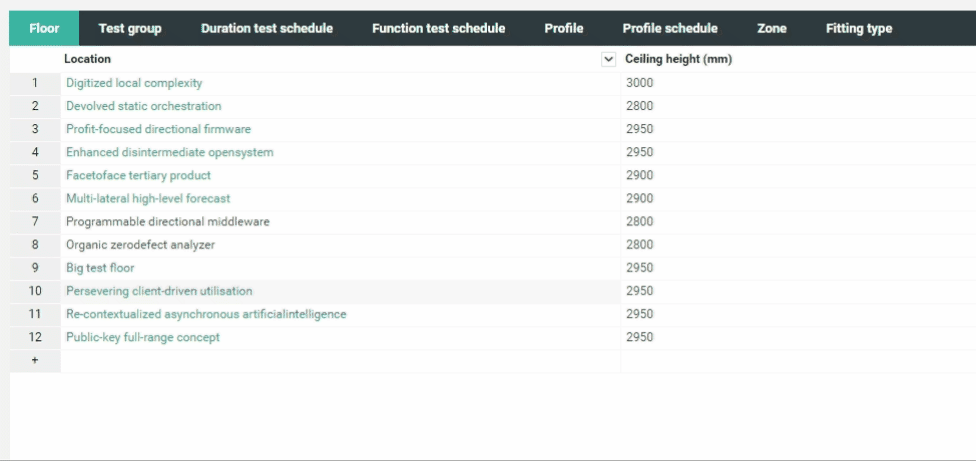 To create a bulk amount of floors at once, there is a convenient right-click option to Create multiple floors.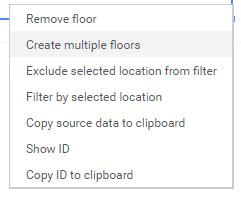 All you need to do is enter a range of floors to create and then that amount of floors will be automatically created for you with default labels.